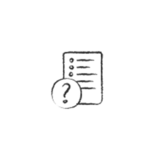 My order
My order
I didn't aget the confirmation email for my order
Download my invoice
Modification or Cancellation
Delivery
Missing Item(s)
Our confirmation message could have ended up with your 'Junk' by mistake, don't forget to check! If you haven't received your confirmation email, log in to your account via our website and click My Orders. You'll find all the information regarding your orders there.
Go to your account page. If you haven't created an account, you should check that your invoice isn't in a spam folder: don't forget to look! ?
Once your order is validated, we are unable to modify or cancel it. But in case you change your mind, we give you up to 14 days after purchase to return your jewellery and obtain a refund.
Please note, we do not do exchanges for online purchases – refund only.
Express delivery (France): 48h working days.
Standard delivery: 5 working days.
You're waiting for your jewellery to arrive but your patience is starting to wear thin? Don't forget to check your inbox and junk emails for delivery updates, or log in to your account via our site to track your order.
Did we forget something? We're so sorry! You can count on us to do everything we can to make it up to you. Send us a little message to let us know what's missing.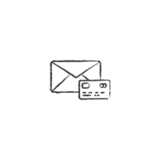 Returns & Refunds
Returns & Refunds
How do I return items?
How to return a boutique-bought item?
How do I return a Click & Collect purchase?
How to return a Pop-up-bought item?
Have you received my returned items?
How long does it take to get a refund?
Log in to your account and click on My Orders to download your return label.
1. Fill in the details and then attach the label to your order.
2. We ask you to please ensure that your parcel is adequately packaged.
3. Parcels must be returned using recorded delivery to: LOGTEX Returns and Refunds Department – LÕU.YETU – Parc logistique de l'Aube. Entrée Sud. 1 rue des lacs. 10800 MOUSSEY – FRANCE
Damaged jewellery will not be refunded.
You have two weeks to return an item of jewellery (unworn and unaltered) that was purchased from our Jewellery Bar.
You can ask for an exchange or a credit note that can be used in our boutiques. Items bought from our boutiques cannot be refunded.
1. Articles purchased in boutiques can be returned during opening hours, without giving advance notice.
2. Proof of purchase (email or receipt) will be required.
Go to the Click & Collect area at 62 rue Charlot 75003.
Several methods for a refund :
1. RETURN IN STORE
Returns are made when you pick up your order.
(A confirmation email will be sent to you and the refund will be made to the card used for the purchase within 14 working days).
Items bought from a Pop-up shop can only be returned while the Pop-up is open (excluding jewellery that has been worn or altered) and must be accompanied by proof of purchase (email or receipt).
Our little helpers open your packages one by one which can take a little time. Don't worry, we'll send you a message to let you know when your returned items have been received.
Our refunds are made within 14 days from the moment your return has been processed by your dedicated LÕU.YETU team. If you have any questions, send us a little message.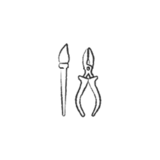 Guarantee and repairs
Guarantee and repairs
Is my piece of jewellery guaranteed?
Request a repair outside of the guarantee period
How should I return the jewellery item that needs to be repaired?
What's the repair procedure?
How long does a repair take?
How do I get my repaired jewellery back?
All of our jewellery items are guaranteed for two years.
Note: The guarantee does not cover usual wear and tear, items that have been damaged by the wearer, items not used for their intended purpose and items that have been intentionally altered.
Our workshop will repair jewellery items for free during the 1-year guarantee period.
Repair services: chains/clasps – Plating – Soldering – Settings
If an item needs repairing, it must be accompanied by proof of purchase.
Our workshop can repair unguaranteed items for a fee.
Unguaranteed repair fee: 9€
By hand delivery in our Parisian boutique*.
* Don't forget to join to your deposit your proof of purchase of less than one year and your email address.
Our workshop will inspect your item and, if necesssary, send it on to our repair team. Our Louves will message you with details of the repairs being undertaken.
Repair times depend on the problem and may take up to 1 month. Our workshop will do all it can to put a smile back on your face and your jewellery back on your fingers <3
Once your item has been repaired, our workshop will send you a message to let you know.
You have two ways to get your jewellery back: Either at the BAR À BIJOUX at 62 rue de Charlot or ask for it to be sent to you.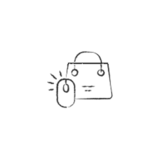 BOUTIQUE
BOUTIQUE
Boutique Opening Times
Appointments
Other temporary shops: the Pop-ups!
Our Parisian Jewellery Bar is open from tuesday to friday from 12am to 8pm, saturday from 11am to 20pm and sunday from 12am to 18pm.
You must make an appointment to take part in our Pop-up shops private sales.
This gives us the time to get to know you and pamper you properly <3
See the opening times and make an appointment here.
Every month, our Louves set up Pop-up shops in 2 new towns, where they stay open for a week!
Click here to find the dates/towns for our next Pop-ups!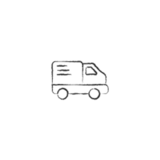 DELIVERY
DELIVERY
Our delivery options
Track your order
Express delivery: 48h working days
Standard delivery: 4-5 working days
Click & Collect is no longer available for now.
Delivery times are likely to be a bit longer for deliveries outside of France.
For deliveries to other countries, the recipients may be required to pay customs duty, depending on the legislation in force in the destination country.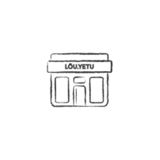 Small jewellery items
Small jewellery items
Our collections
What inspires us
What is LÕU.YETU jewellery made of?
Care
Where is our jewellery made?
A new collection each month, jewellery at affordable prices, collections full of surprises, all made with love by our Louves!
Visit us in Paris or book an appointment for a pop-up shop private sale and explore our jewellery collections: The Essentials that will never leave your side, the Éphémères, each month's new collection, personalised jewellery for special occasions and a host of other surprises, all made with love by our Louves.
Inspiration's everywhere – nature, sunny days, trips…
Our designer brings out a new collection each month that you can gradually discover on our social networks. PoLaR, Caractères, Talismans – you already love them, but we've got plenty more surprises up our sleeves!
All of our jewellery is crafted with durable 3 micron-thick 18k gold plate on brass.
Our jewellery is made for everyday wear; it's water-resistant and comes with a one year guarantee.
However, if you do have a problem, our little helpers in the workshop will work wonders to repair it.
All of our jewellery items are guaranteed for one year
Our jewellery is designed and made in our Parisian workshops. We love to promote French savoir-faire and do everything we can to offer fresh new designs every month.
Explore here
You may be wondering...
Returns are accepted up to 14 days after receipt of your order (this period is extended to one month over Christmas).

1. Complete the delivery note enclosed with your order, or note the order reference number in a note enclosed in your parcel.

2. Once completed, attach it to your piece of jewellery, protected by adequate packaging.Returns should be sent by tracked parcel post to the following address:
LOGTEX Service Retours et remboursements – LÕU.YETU – Parc logistique de l'Aube. Entrée Sud. 1 rue des lacs. 10800 MOUSSEY

Refunds will not be given for personalised items received damaged.

Exchanges are only accepted for items purchased in store, up to one month after purchase, excluding personalised jewellery and items that have been worn, upon presentation of the till receipt. We only issue refunds for purchases from the e-shop up to 14 days from shipping of the order.