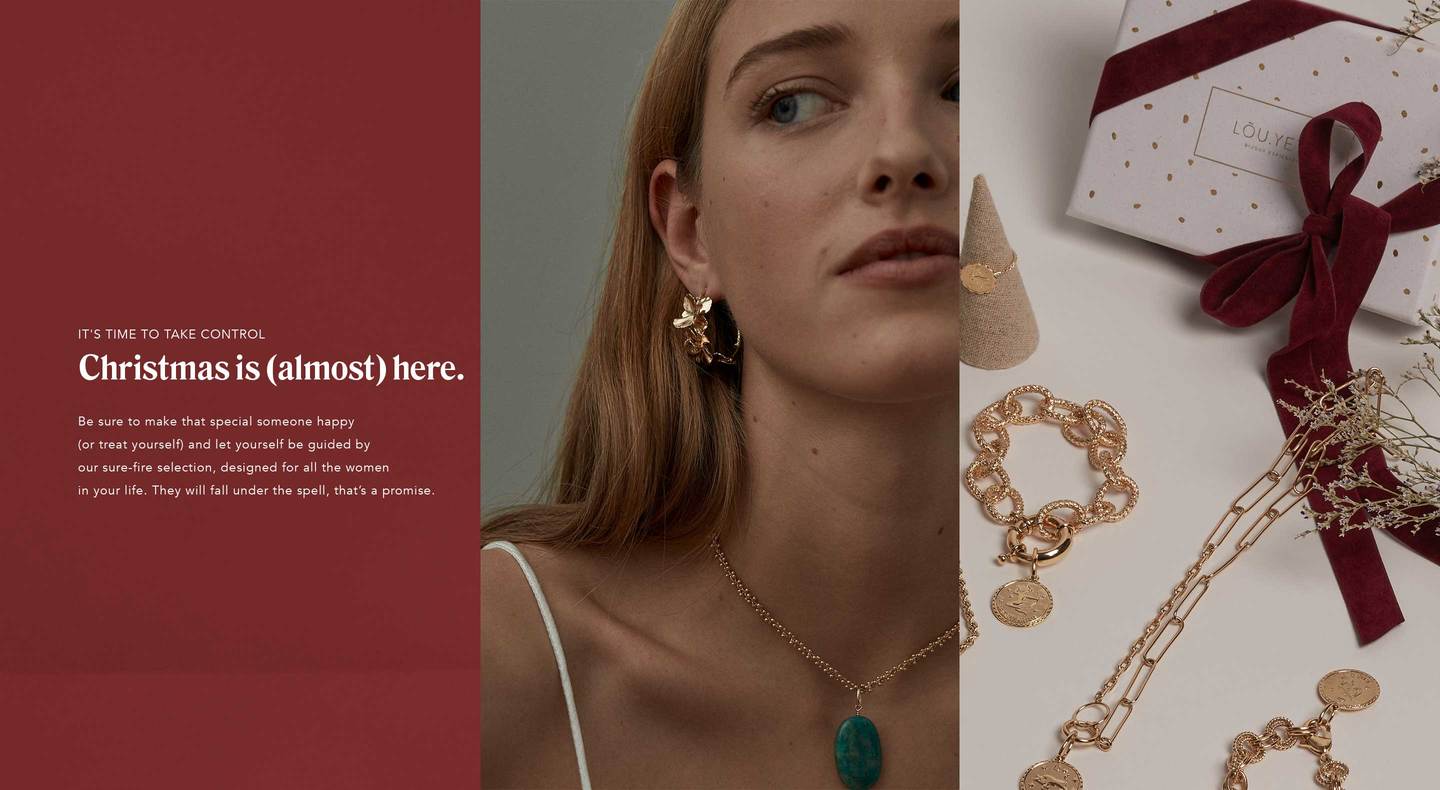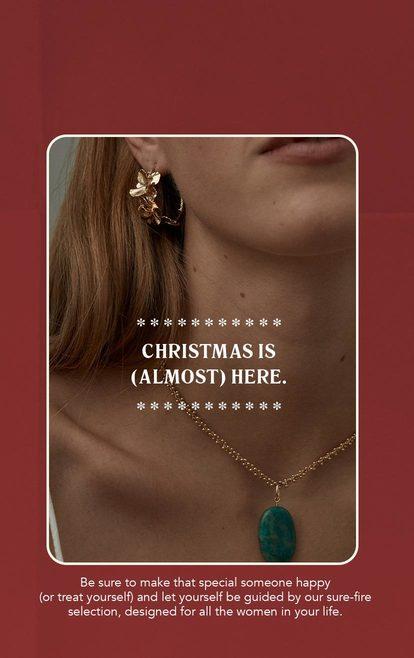 Convinced that there is no middle ground between jewellery and fantasy, Camille Riou founded LOU.YETU in 2015 to innovate by creating her own definition of jewellery. Spirited gold-plated jewellery that withstands life, designed in France and offered at the right price. She has created beauty essentials that every woman can make her own.
GOLD-PLATED JEWELLERY
Jewels that can withstand life
MADE IN PARIS ⎢ BY "LES LOUVES"
Ethically ⎢ and without concession
Offer her a personal and unique piece of jewellery
Do you have a precise idea of what you are looking for?
Rings

Bracelets

Colliers

Earrings

Box sets
You are looking for the perfect gift for
Those who grew up on 80s music are more Facebook than Tiktok, but definitely love LOU.YETU. Our selection is tailor-made for her. You will make her happy, that's a promise.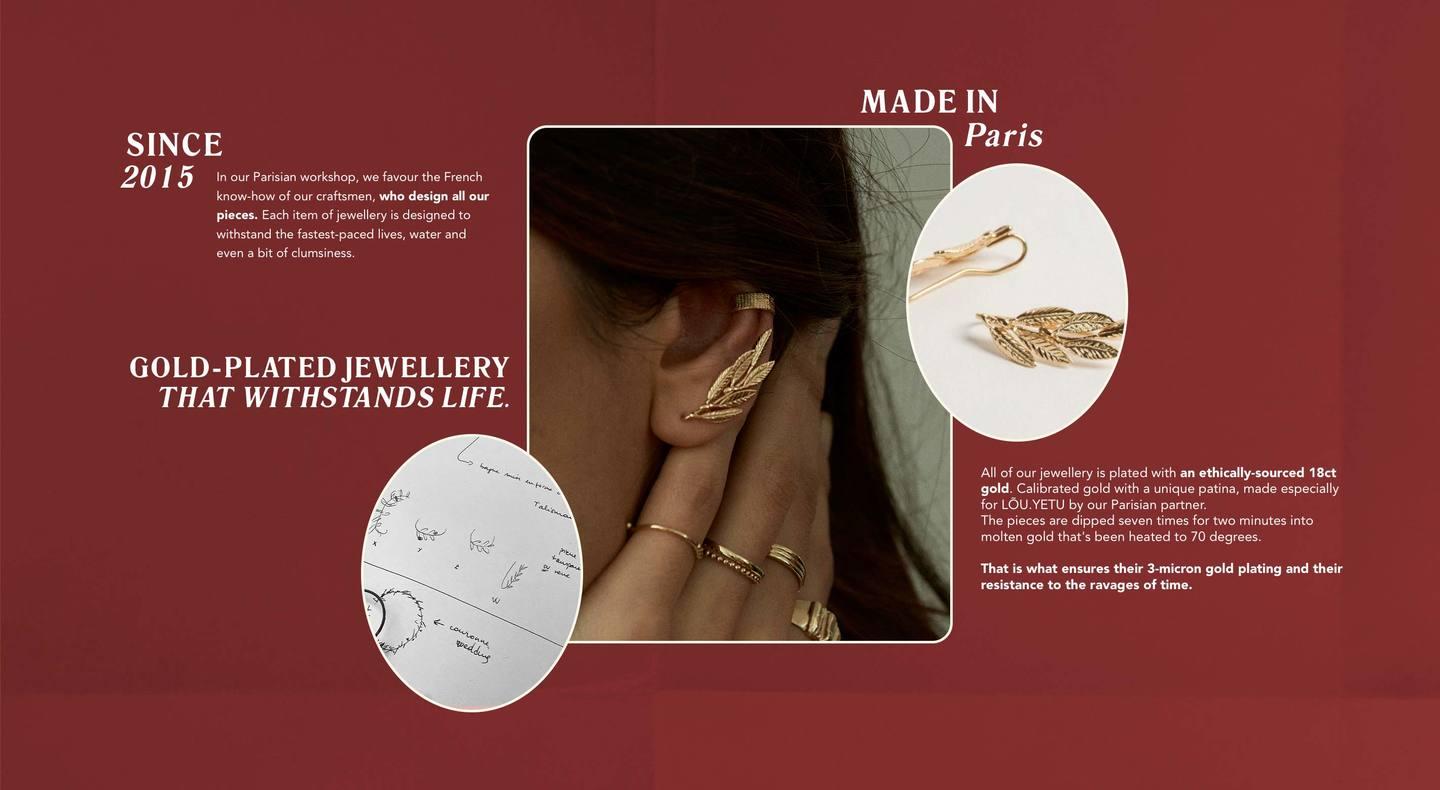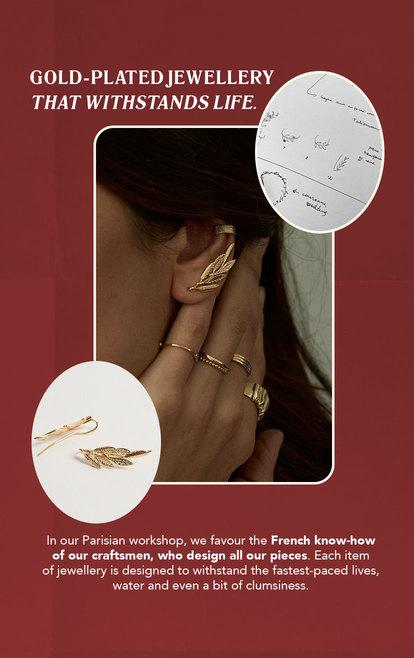 You have a very precise budget, no problem, our jewellery is accessible to all budgets.
Are you in a hurry or don't want to take any risks? No problem! Put your trust in our specially created gift boxes We have plenty of inspiration for you if you're out of ideas. You will make her happy, that's a promise 🤞🏽
Necklace set boxs

Rings set boxs

Bracelets set boxs

Earrings set boxs
You are looking for the perfect gift for
The Teletext generation also deserves to be pampered. Chocolates and flowers are fleeting, jewellery is eternal. The perfect gift for your mum, aunt or a cherished girlfriend is hiding right here.
TO BE CERTAIN OF NOT MAKING A MISTAKE
No size problems with adjustables
If you too are always afraid of buying the wrong size when choosing a gift, this selection of adjustable products is for you. No chance of making a mistake – after all, it's not just size that counts!
Earcuff

Adjustable rings

Bangle

Adjustable necklaces

Adjustable bracelets
You are looking for something else?